Fist Full Of Comics (six issues available)
$

4.00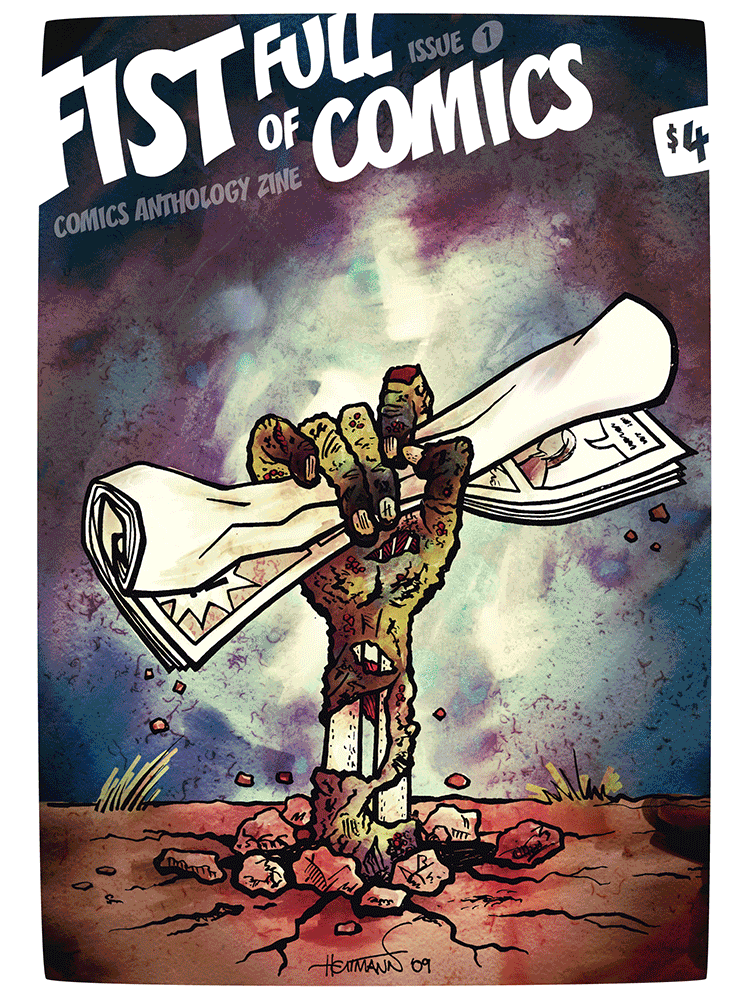 Fist Full Of Comics (volume two) is a six-issue comics anthology. All stories are self-contained, so you can sample any single issue without missing out on part of a larger story.
Combined, the six issues contain 77 comics by a total of 47 Australian and international creators. The list of contributors includes prominent writers and artists such as Jase Harper (Awkwood), Greg Holfeld (Captain Congo), Dan McGuiness (Pilot and Huxley), Darren Koziol (Decay), Loren Morris (Doom Bunny and the Monster Catchers), Ian C. Thomas (Moth & Tanuki), Jen Breach and Trevor Wood (Sawbones), Simon Gray (Charles and the Eggman), Dave Hodson (Anyhowtown), Brendan Boyd (Heartlands) and Mark Hobby (Job Dun: Fat Assassin).
Issue two is only available in the complete set of all six issues, which contains second printings of issues 1 and 3 and first printings of issues 2, 4, 5 and 6.
For details on the contents of each issue, see www.ffoc.amplifiedpress.com.
Fist Full Of Comics logo designed by Clare Oakes.